Understanding Cataract And Know What Ayurveda Says
A cataract within the eye is a dense, opaque region developing in the eye's lens. The retina's function involves transforming incoming light, channeled through the lens, into signals. However, in the case of this ailment, proteins accumulate within the eye, coalescing into masses that hinder the lens from transmitting sharp images to the retina. Consequently, the transmission of signals to the optic nerve, responsible for conveying them to the brain, is obstructed. This affliction advances gradually over a period and ultimately leads to a deterioration in one's vision. Ayurveda can help cataract removal without surgery effectively and with no side effects.
As per Ayurveda, cataracts are referred to as Timira, arising from a dosha imbalance leading to the accumulation of toxins within the eye. This imbalance can impede the flow of energy and light, ultimately resulting in the clouding and opaqueness of the eye's lens. In Ayurvedic, this phase is identified as Kacha. Cataract cure without surgery is possible only with Ayurveda. Consult our doctors to know more about the treatment.
Get Cataract Treated Book your

appointment
Increased sensitivity to glare
Difficulty with night vision
Data & Statistics For Cataract From WHO & Other Research Studies
Around 2.2 billion people experience either distant or close-range vision impairment. A recent World Health Organization study suggests that a minimum of 50% of these instances of eye issues could be averted. One prevalent ocular condition is cataract, wherein the eye's lens becomes opaque, making it a significant contributor to global vision impairment.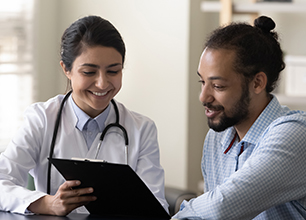 Restore vision And cataract cure without surgery
Completely natural remedies
Safe & advanced technology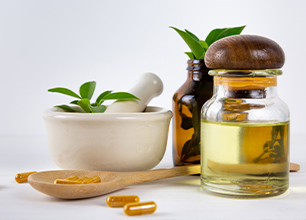 Efficient & Effective Cataract Treatment
3 Easy Steps To Start Your Ayurveda Treatment for Cataract

Fix Your Appointment Online

Consult With The Eye Specialist Assigned To You

Get Treated With The Best Ayurvedic Medicines
Story of Health & Healing
Hear Experiences of Happy Patients at
Dr Basu Eye Hospital
Story of Immature Cataract Patient treated successfully with the help of Ayurveda.
Dr Basu's Ayurvedic Treatment cures cataract without surgery
Through experience and keen observation of different eye cases, Dr M S Basu studied the effectiveness of herbal treatments. After 9 years of intensive research, Isotine was developed and launched. The flagship invention of Dr. MS Basu shot to instant fame and success. It is the basis of all treatments at our hospital, combined with an array of holistic practices.
As the CEO, and a qualified optometrist, Dr. Mandeep Basu understands the dynamics of eye care in the contemporary lifestyle. He ardently looks after the research and development team and guides them on innovations and product development initiatives.
Frequently Asked Questions