Ayurvedic Eye Hospital In Delhi
Dr Basu Eye Hospital, Delhi, combines Ayurveda's
ancient wisdom with modern medical technology
to provide the best possible care for your eyes.
Ayurvedic Eye Hospital In Delhi
Dr Basu Eye Hospital, Delhi, combines Ayurveda's
ancient wisdom with modern medical technology
to provide the best possible care for your eyes.
Dr Basu eye hospital, the best eye hospital in Delhi, believes in a holistic approach to eye care that addresses the symptoms and root cause of the problem. Using the principles of Ayurveda, we offer personalized treatment plans that are tailored to meet each patient's unique needs. Our state-of-the-art facilities are equipped with the latest technology to diagnose and treat a wide range of eye conditions, including, myopia, colour blindness, cataracts, glaucoma, and dry eye syndrome.
Our goal is to provide our patients with the highest level of care and help them achieve optimal eye health and vision.

In our eye hospital in Bareilly UP we have helped many patients recover with the power of Ayurveda
A lack of the ability to differentiate between specific colours. The disorder is typically hereditary.…
Computer vision syndrone, also known as digital eye strain, is a set of vision and...
A diabetic condition that affects the eyes. Injury to the blood vassels of light-sensitive
When tears aren't able to deliver enough moisture, dry eye develops. The likelihood of developing...
An eye exam is a set of test, used to evaluate eyesight and ability...
A Group of eye diseases that can result in vision loss or blindness. The nerve...
The typically clear lens of the eye becomes clouded. Most immature Cataracts develop gradually with...
Macular Degeneration causes visual loss in the centre of the field. The centre of the....
These are common vision conditions that affect eyesight . Myopia is a condition in which close...
The back wall of the eye(retina) is injured in this eye condition. Retinitis pigmentosa
Treat yourself the
Ayuvedic way!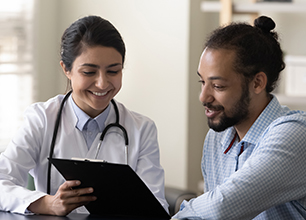 FDA (India) & Ayush Approved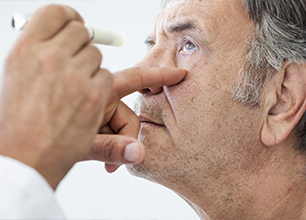 Skilled Eye Specialists With Years of Expertise
Root Cause Ayurvedic Treatment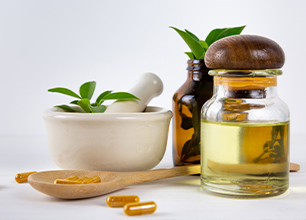 100% Ayurvedic Treatment & No Side Effects
There are several reasons to choose our Ayurveda eye, the best eye hospital in Delhi. This includes our expertise in combining Ayurvedic principles with modern medical technology, our experienced team of doctors and staff, and our commitment to providing personalized care that addresses the root cause of eye conditions. We also have state-of-the-art facilities and offer advanced diagnostic and treatment options for various eye conditions. Additionally, we prioritize patient comfort and satisfaction and strive to ensure a positive experience for each individual who comes through our doors. .
Lakhs of patients successfully consulted accross the globe
Certified ayurvedic doctors
How Our Consultation Works
Unique advantages of consulting a Dr. Basu Eye Hospital's doctors both Physically and on Video consultation
Face-to-Face consultation with senior doctor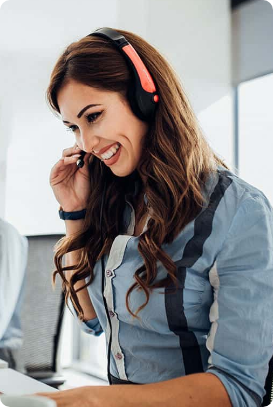 Detailed health coaches to guide & assist you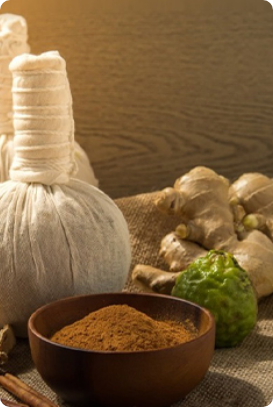 Customized medicines, diet & lifestyle planners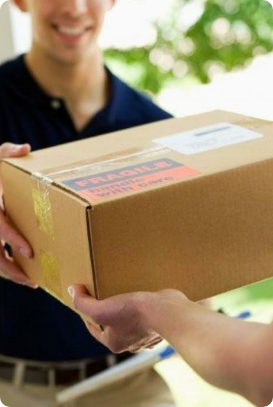 Health package delivered at your doorstep
Story of Health & Healing
Hear Experiences of Happy Patients at
Dr Basu Eye Hospital
Story of Dr Basu Eye Hospital Delhi treated successfully by Ayurveda.
Dr Basu Eye Hospital | Best Ayurvedic Eye Hospital in Bareilly ,UP | Eye Treatment Without Surgery
As the Director and a qualified optometrist, Dr. Mandeep Basu understands the dynamics of eye care in the contemporary lifestyle. He ardently looks after the research and development team and guides them on innovations and product development initiatives.
Dr. Neha is an Eye Specialist with 10 years of experience in treating eye disorders with Ayurveda eye disorder. About her qualification she has done BAMS from Delhi University, Delhi. She is an Ex Sr. Consultant of Sanjeevan Netralaya. She has been consulting national and international patients at Dr Basu Eye Hospital. She treated many eye disorders such as cataract, myopia, colour blindness, CRVO, glaucoma, diabetic retinopathy and many more.
Dr Gyanendra Singh is a specialized doctor in Eye disorder. He treated thousands of patients with optical, retinal and ENT disorder patients. He has more than 14 years of professional experience. About his qualification he has completed his BAMS degree from Bhartiya Vidyapeeth University, Pune, Maharashtra. In his professional experience he has been awarded by the World Ayurveda Congress and MIDAS Mediclub. He also holds a Diploma in Yoga and expertise in Panchakarma. He is prominent Ayurvedic Physician in the field of Eye and ENT Disorders.
Just Fix an Appointment and You're Done
Book a slot online for a hospital visit or choose video consultation
We have Ayurvedic solutions for major eye problems. Our treatment methods are non-invasive, which means, you'll not be put under the knife. We simply leverage the healing powers of Ayurveda for extensive eye care.
FAQs on Video Consultation