Unlocking the Mystery of Eye Allergies - Your Comprehensive Guide
Eye allergy, or allergic conjunctivitis, is an inflammatory reaction of the conjunctiva, which is the thin membrane that lines the eyelid and covers the white part of the eye. It is caused by exposure to allergens such as dust, mold, pollen, pet dander, or certain medications. In severe cases, eye allergy can cause vision impairment and require medical attention. Ayurvedic treatment for eye allergy involves a holistic approach that addresses the root cause of the problem, providing long-lasting relief and improved eye health.
Get Eye Allergy Treated Book your

appointment
Redness and burning sensation of eyes
Data & Statistics For eye allergy treatment From Research Studies
According to the World Health Organization (WHO), allergic conjunctivitis affects 10-15% of the global population. Research studies have shown that Ayurvedic treatments can effectively manage eye allergies. For example, one study published in the Journal of Ayurveda and Integrative Medicine found that Ayurvedic eye drops significantly reduced symptoms of allergic conjunctivitis, such as redness, itching, and tearing. Another study published in the Journal of Ethnopharmacology reported that a particular Ayurvedic formulation effectively reduced inflammation and allergic reactions in the eyes. These findings suggest that Ayurvedic treatment for eye allergy can be a promising alternative for managing the symptoms.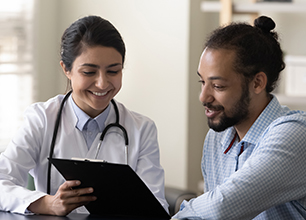 Correct eye allergy without surgery
Safe & advanced technology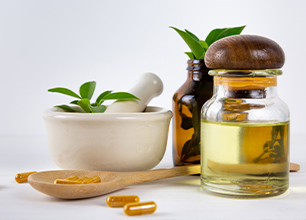 Proven results against eye allergy
3 Easy Steps To Start Your Ayurveda Treatment for eye allergy

Fix Your Appointment Online

Consult With The Eye Specialist Assigned To You

Get Treated With The Best Ayurvedic Medicines
Story of Health & Healing
Hear Experiences of Happy Patients at
Dr Basu Eye Hospital
Story Of Colour Blindness Patient treated successfully by Ayurveda Watch their story.
Story Of Colour Blindness Patient treated successfully by Ayurveda Watch their story
Through experience and keen observation of different eye cases, Dr M S Basu studied the effectiveness of herbal treatments. After 9 years of intensive research, Isotine was developed and launched. The flagship invention of Dr. MS Basu shot to instant fame and success. It is the basis of all treatments at our hospital, combined with an array of holistic practices.
As the CEO, and a qualified optometrist, Dr. Mandeep Basu understands the dynamics of eye care in the contemporary lifestyle. He ardently looks after the research and development team and guides them on innovations and product development initiatives.
Frequently Asked Questions