Comprehensive guide to managing Ptosis
Ptosis is an eye condition where the upper eyelid droops over the eye, which can range from a minor droop to severe cases where it covers the pupil and obstructs normal vision. Ptosis can affect both children and adults, and it can occur in one or both eyes. While some cases may only impact appearance without affecting vision or health, other cases may signal an underlying condition affecting the muscles, nerves, brain or eye socket. Ptosis can be congenital or acquired and is correctable with proper Ptosis treatment in ayurveda.
Get Ptosis Treated Book your

Appointment
Data & Statistics For Ptosis treatment From Research Studies
A study published in the Journal of Ayurveda and Integrative Medicine found that Ayurvedic treatments such as Nasya, Shirodhara, and Netra Tarpana (medicated ghee application over the eyes) were effective in treating ptosis caused by various underlying conditions such as myasthenia gravis, chronic progressive external ophthalmoplegia, and oculopharyngeal muscular dystrophy. Another study published in the Journal of Traditional and Complementary Medicine evaluated the effectiveness of an Ayurvedic polyherbal formulation in the treatment of ptosis. The results showed that the polyherbal formulation was effective in improving eyelid position, muscle strength, and vision in patients with ptosis caused by nerve or muscle weakness. A review published in the Journal of Ayurveda and Holistic Medicine highlighted the importance of a holistic approach in the management of Ptosis treatment in ayurveda, including herbal medicines, dietary modifications, lifestyle changes, and panchakarma (Ayurvedic detoxification therapies).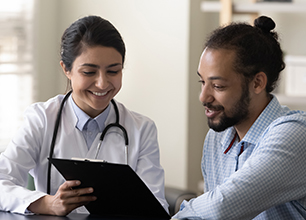 Correct Ptosis without surgery
Safe & advanced technology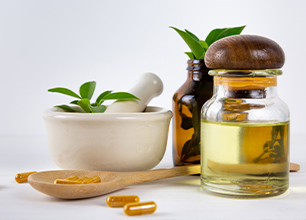 Proven results against Ptosis
3 Easy Steps To Start Your Ayurveda Treatment for Ptosis

Fix Your Appointment Online

Consult With The Eye Specialist Assigned To You

Get Treated With The Best Ayurvedic Medicines
Story of Health & Healing
Hear Experiences of Happy Patients at
Dr Basu Eye Hospital
Story Of Colour Blindness Patient treated successfully by Ayurveda Watch their story.
Story Of Colour Blindness Patient treated successfully by Ayurveda Watch their story
Through experience and keen observation of different eye cases, Dr M S Basu studied the effectiveness of herbal treatments. After 9 years of intensive research, Isotine was developed and launched. The flagship invention of Dr. MS Basu shot to instant fame and success. It is the basis of all treatments at our hospital, combined with an array of holistic practices.
As the CEO, and a qualified optometrist, Dr. Mandeep Basu understands the dynamics of eye care in the contemporary lifestyle. He ardently looks after the research and development team and guides them on innovations and product development initiatives.
Frequently Asked Questions