Unlocking the Mystery of Squint Eyes - Your Comprehensive Guide
Squint eyes, also known as strabismus, is a condition in which the eyes are not aligned properly and do not look in the same direction. As a result, one eye may look straight ahead while the other eye points in a different direction. This can cause problems with depth perception and can lead to vision problems if left untreated. Ayurvedic squint eye treatment involves a holistic approach that includes herbal remedies, eye exercises, and dietary changes to improve eye health and alignment. Squint eyes can occur in both children and adults and may be caused by a variety of factors including muscle imbalance, neurological disorders, or genetics.
Get Squint Treated Book your

appointment
Symptoms of Squint Treatment
Eyes pointing in different directions
Data & Statistics For Squint Eye Treatment From Research Studies
According to the World Health Organization (WHO), squint eyes are a common eye condition that affects approximately 1-4% of the world's population. While squint eyes can occur at any age, they are most common in children, with an estimated 2-4% of children affected. Research studies have identified several risk factors associated with squint eyes, including genetics, refractive errors, neurological disorders, and certain medical conditions. Additionally, untreated squint eyes can lead to vision problems such as amblyopia (lazy eye), double vision, and poor depth perception. It's important to seek medical attention if you suspect that you or your child has squint eyes to prevent these complications and explore treatment options.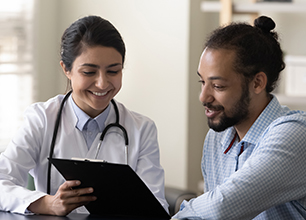 Correct squint eye treatment without surgery
Safe & advanced technology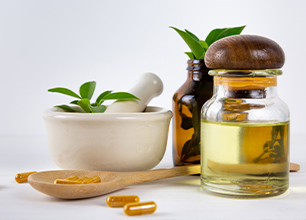 Proven results against squint treatment
3 Easy Steps To Start Your Ayurveda Treatment Squint Eye treatment

Fix Your Appointment Online

Consult With The Eye Specialist Assigned To You

Get Treated With The Best Ayurvedic Medicines
Story of Health & Healing
Hear Experiences of Happy Patients at
Dr Basu Eye Hospital
Story Of Glaucoma Patient treated successfully by Ayurveda Watch their story.
Story Of Colour Blindness Patient treated successfully by Ayurveda Watch their story
Through experience and keen observation of different eye cases, Dr M S Basu studied the effectiveness of herbal treatments. After 9 years of intensive research, Isotine was developed and launched. The flagship invention of Dr. MS Basu shot to instant fame and success. It is the basis of all treatments at our hospital, combined with an array of holistic practices.
As the CEO, and a qualified optometrist, Dr. Mandeep Basu understands the dynamics of eye care in the contemporary lifestyle. He ardently looks after the research and development team and guides them on innovations and product development initiatives.
Frequently Asked Questions