TO CURE
IMMATURE CATARACT
GLAUCOMA
RETINAL DISEASES
WITHOUT SURGERY, WITH THE GOODNESS OF AYURVEDA
Dr Basu Eye Hospital was established in 1980 by Dr M S Basu with a vision to provide Ayurvedic eye care solutions. Today, our Ayurveda eye hospital proudly serves thousands of patients and has a legacy of over four decades. Our experienced team of 10+ Ayurvedic doctors and staff combines Ayurvedic principles with modern advancements to offer personalized and effective treatment. We provide various services, including diagnostics, customized treatment plans, and excellent facilities. Patient well-being is our top priority, and we are committed to delivering exceptional care. Dr Basu Eye Hospital is known for its expertise in Ayurvedic eye care and is a trusted name in the field. Visit Dr Basu Eye Hospital and experience our commitment to exceptional care and positive outcomes.
At Dr. Basu Eye Hospital, the best Ayurvedic Eye Hospital in India, offers a range of treatments that harness the power of Ayurveda to address eye problems without the need for surgical intervention. Our expert team provides Ayurvedic solutions such as Netra Tarpana (eye rejuvenation), Anjana (eye drops), and Panchakarma therapies to promote eye health and restore balance. Experience the benefits of Ayurvedic eye care at Dr. Basu Eye Hospital and discover a holistic approach to treating eye conditions.
A lack of the ability to differentiate between specific colours. The disorder is typically hereditary.…
Computer vision syndrone, also known as digital eye strain, is a set of vision and...
A diabetic condition that affects the eyes. Injury to the blood vassels of light-sensitive
When tears aren't able to deliver enough moisture, dry eye develops. The likelihood of developing...
An eye exam is a set of test, used to evaluate eyesight and ability...
A Group of eye diseases that can result in vision loss or blindness. The nerve...
The typically clear lens of the eye becomes clouded. Most immature Cataracts develop gradually with...
Macular Degeneration causes visual loss in the centre of the field. The centre of the....
These are common vision conditions that affect eyesight . Myopia is a condition in which close...
The back wall of the eye(retina) is injured in this eye condition. Retinitis pigmentosa
Our Unwavering Commitment To The Mission
Dr. M S Basu, upon completing his Ayurveda degree, embarked on an extensive research program focused on exploring various herbal extracts for eye care. His dedication and perseverance bore fruit as his experiments yielded positive outcomes. This led to the establishment of Dr Basu Eye Hospital in 1980, marking the beginning of a remarkable journey.
Our mission is rooted in providing the highest standard of products and services, guided by principles of quality compliance, transparency, efficiency, research, and innovation. As a holistic treatment institution, we strive to maintain impeccable ethical practices and instill a sense of responsibility to better serve our patients and community. We embrace a patient-centric approach, ensuring individualized care tailored to the unique needs of each person. Our team of skilled doctors is committed to delivering exceptional natural eye care treatments.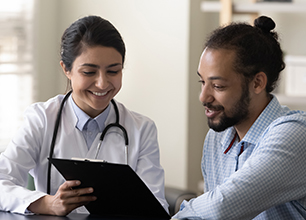 Certified & Ayush Approved for Quality
Thousands of Patients Treated Successfully
Highly Qualified & Skilled Eye Specialists
Our Medicines are FDA (India) Approved
Lakhs of patients successfully consulted accross the global
Certified ayurvedic doctors
We at Dr Basu Eye Hospital offer a comprehensive platform to assist you in managing your eye health effectively. We provide a convenient and user-friendly experience encompassing all aspects of your medical care, including appointments, medications, and treatments. You can easily select a time slot that suits your schedule, ensuring maximum convenience for your appointment. Our platform allows you to fix your appointments online, eliminating the need for phone calls or in-person visits and saving you time and effort. You will have the chance to get treatment and consult with our highly skilled and immensely experienced Ayurvedic eye specialists, who will provide personalized Ayurvedic care and address any concerns you may have. In addition, we offer the best Ayurvedic medications and treatments, ensuring that you receive holistic care that is gentle and effective for your eye health.
Select a slot of your convenience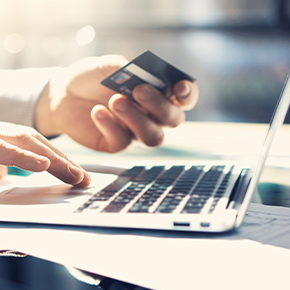 Fix your appointment online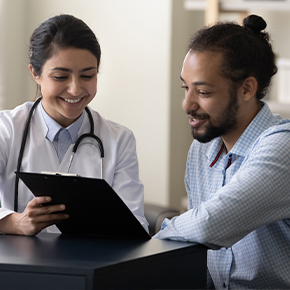 Consultation with the assigned eye specialist
Get treated with the best Ayurvedic medications
Doctor M S Basu is the founder of Dr. Basu Eye Hospital with more than 42 years of experience in Ayurvedic treatment. He holds multiple degrees and is highly accomplished in his field. His qualifications include B.A.M.S (Kanpur), M.R.S.H (England), F.O.P.G (New Delhi), and D.D.H (Mumbai). Dr. Basu not only serves as an Ayurvedic physician but also acts as a mentor and guide to others in the field. In addition to serving as an Ayurvedic physician, mentor, and guide, Dr. Basu has made significant contributions to the well-being of society. Through experience and keen observation of different eye cases, Dr M S Basu studied the effectiveness of herbal treatments. After 9 years of intensive research, Isotine was developed and launched. The flagship invention of Dr. MS Basu shot to instant fame and success. It is the basis of all treatments at our hospital, combined with an array of holistic practices.
As the Director, and a qualified optometrist, Dr. Mandeep Basu understands the dynamics of eye care in the contemporary lifestyle. His qualifications include B.A.M.S (Kanpur) and D.Opt. (Lucknow). He ardently looks after the research and development team and guides them on innovations and product development initiatives.
Just Fix an Appointment and You're Done
Book a slot online for a hospital visit or choose video consultation
We at Dr. Basu Eye Hospital understands the importance of your eye health and strives to provide the best care possible. Our approach focuses on harnessing the healing properties of Ayurveda to provide comprehensive and effective eye care. Your eye health is crucial to us, and we are committed to delivering top-quality care. We offer Ayurvedic solutions for significant eye issues, without the need for invasive procedures or surgery.
We care about our patients alot and always look forward to providing convenient solutions to them when it comes to booking an appointment. Therefore, along with in-person consultations, we also provide online appointment scheduling. You can choose the option that works best for you. With our online booking system, you can quickly and easily schedule an appointment for an in-person visit or a video consultation. You can choose a time and date that works for you, and we'll send you a confirmation email with all the details.