The cornerstone of Dr Basu Eye Hospital was laid in 1980 owing to the innovative endeavours of Dr M S Basu. Today, hospital stands proudly and providing Ayurvedic eye care solutions to thousands of patients and with a legacy that spans more than three decades.
Conditions We Treat
Treating eye problems through Ayurvedic solutions, without operation.
Our Unwavering Commitment
To The Mission
Dr M S Basu started an extensive research programme primarily focused on diverse herbal extracts related to eye care, shortly after completing his degree in Ayurveda. His perseverance, efforts and sheer determination were rewarded when the experiments yielded positive outcomes. Dr Basu Eye Hospital was therefore established in 1980.

Our mission is to provide the highest standard of products and services through quality compliance, transparency, efficiency, research and innovation. As an institution dealing in holistic treatment, we strive to maintain good ethical practices and inculcate a sense of responsibility to serve people better.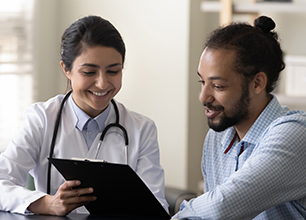 Certified & Ayush Approved for Quality
Highly Qualified & Skilled Eye Specialists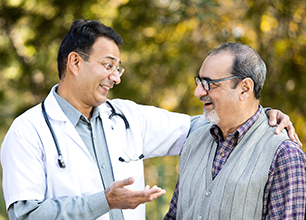 Thousands of Patients Treated Successfully
Our Medicines are FDA (India) Approved
3

+

Lakhs of patients
successfully consulted accross the globe
8

+

Certified ayurvedic doctors
Story of Health & Healing
Read The Experiences Of Our Happy Patients
A relative suggested Dr Basu's Eye Hospital and told us how Dr Basu is can cure Diabetic Retinopathy and several other eye diseases without any operation. We visited the hospital and were totally amazed. 100% Ayurvedic eye solutions with no side effects at all. My grandmother's eye health gradually improved and today, her symptoms have faded. My entire family is very thankful to Dr Basu Eye Hospital for their attentive care and effective treatment. I strongly recommend people suffering from eye diseases to visit Dr Basu Eye Hospital at the earliest.
Aman Chawla
I am amazed with the results. my eye sight recovered a lot and now i am using normal isotine eye drops. thank you, sir.
Nitin Agarwal
It's one of the best hospital for those people who are suffering from eye diseases!
Himanshu Wadhwa
Very efficient service and very friendly staff. I got my father's immature cataract Treatment here and the experience was awesome. Would recommend to all for great service.
Akash Singh
Your Treatment Schedule
A procedure designed for the comfort of patients
1
Select a slot of your convenience
2
Fix your appointment online
3
Consultation with the assigned eye specialist
4
Get treated with the best Ayurvedic medications
Our Founders
The two pillars of the hospital have shaped this facility into what it is today. Dr M S Basu has made innumerable contributions to the betterment of society in addition to his work as an Ayurvedic physician and guide. His organization, Drishti Dosh Nivaran Samiti, sets up free eye camps throughout Uttar Pradesh, engaging with people in rural areas and treating them for free.

Dr Mandeep Basu, the CEO and a skilled optometrist understands the complexities of eye care in the modern lifestyle. His training in Ayurveda makes him perfect for steering the hospital in the right direction.
Just Fix an Appointment and You're Done
Book a slot online for a hospital visit or choose video consultation
We have Ayurvedic solutions for major eye problems. Our treatment methods are non-invasive, which means, you'll not be put under the knife. We simply leverage the healing powers of Ayurveda for extensive eye care.
---
Mail Us
care@drbasueyehospital.com