Comprehensive Guide to Unlocking the Mystery of CRVO
Central retinal vein occlusion (CRVO) occurs when the main vein in the eye becomes blocked, hindering blood drainage and resulting in reduced vision. The blockage leads to a build-up of fluid, causing the retina to become waterlogged and resulting in blurry central vision. Additionally, some individuals may experience severe damage to the blood supply, leading to permanent vision loss, while others may develop abnormal blood vessels that can bleed, cause inflammation, and further deteriorate vision. Ayurvedic CRVO Treatment at proper time can help to manage symptoms of this eye disorder and help in the improvement of vision.
Get CRVO Treated Book your

Appointment
Sudden or gradual loss of vision
Blurred or distorted vision
Dark or empty spots in vision
Data & Statistics For CRVO treatment From Research Studies
As per research published in Effectiveness and safety of ranibizumab in patients with central retinal vein occlusion: results from the real-world, global, LUMINOUS study CRVO affects approximately 0.08% of individuals aged 30 years and older worldwide, with no significant variation observed in terms of race or gender, as reported by multiple sources. Early detection and Ayurvedic CRVO Treatment under guidance of experienced Ayurvedic doctors can help to deal with the symptoms of CRVO.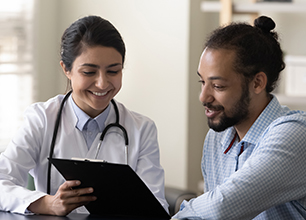 Correct CRVO without surgery
Safe & advanced technology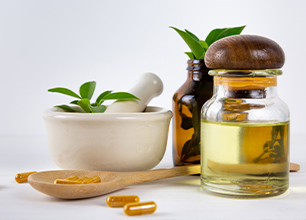 Proven results against CRVO
3 Easy Steps To Start Your Ayurveda Treatment for CRVO

Fix Your Appointment Online

Consult With The Eye Specialist Assigned To You

Get Treated With The Best Ayurvedic Medicines
Story of Health & Healing
Hear Experiences of Happy Patients at
Dr Basu Eye Hospital
Story Of Colour Blindness Patient treated successfully by Ayurveda Watch their story.
Story Of Colour Blindness Patient treated successfully by Ayurveda Watch their story
Through experience and keen observation of different eye cases, Dr M S Basu studied the effectiveness of herbal treatments. After 9 years of intensive research, Isotine was developed and launched. The flagship invention of Dr. MS Basu shot to instant fame and success. It is the basis of all treatments at our hospital, combined with an array of holistic practices.
As the CEO, and a qualified optometrist, Dr. Mandeep Basu understands the dynamics of eye care in the contemporary lifestyle. He ardently looks after the research and development team and guides them on innovations and product development initiatives.
Frequently Asked Questions