What is Computer Vision Syndrome?
Computer Vision Syndrome is a term that refers to a group of vision and eye difficulties caused by using a computer or other digital device for an extended period of time. Over the last few decades, these issues have become more common. Both kids and adults suffer from digital eye strain. Uncorrected visual impairments are a significant contributor. It is sometimes caused by underlying health complications.
Get Computer Vision Syndrome Treated
Symptoms of Computer Vision Syndrome
Data & Statistics For Computer Vision Syndrome From Research Studies
Computer vision syndrome (CVS) is a widespread problem among computer users. CVS affects 90 per cent of computer users who spend more than three hours per day in front of a computer screen. CVS affects almost 60 million people worldwide, resulting in decreased output at work and a lower quality of life.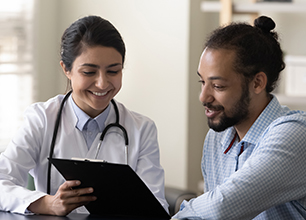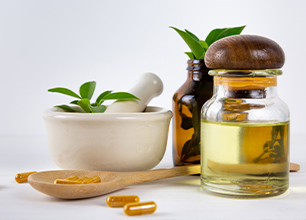 Thousands of patients healed
3 Easy Steps To Start Your Ayurveda Treatment for Immature Cataract

Fix Your Appointment Online

Consult With The Eye Specialist Assigned To You

Get Treated With The Best Ayurvedic Medicines
Story of Health & Healing
Hear Experiences of Happy Patients at
Dr Basu Eye Hospital
Story Of Immature Patient treated successfully by Ayurveda Watch their story
Khumera begum
Story Of Immature Patient treated successfully by Ayurveda Watch their story
Dr Basu Eye Hospital
Through experience and keen observation of different eye cases, Dr M S Basu studied the effectiveness of herbal treatments. After 9 years of intensive research, Isotine was developed and launched. The flagship invention of Dr. MS Basu shot to instant fame and success. It is the basis of all treatments at our hospital, combined with an array of holistic practices.
As the CEO, and a qualified optometrist, Dr. Mandeep Basu understands the dynamics of eye care in the contemporary lifestyle. He ardently looks after the research and development team and guides them on innovations and product development initiatives.
Frequently Asked Questions
Screen brightness, dull lighting, poor posture when using a computer, working on a computer at an incorrect distance and angle, uncorrected vision disorders, or conjunction of many of these issues can all contribute to digital eye strain.
After every 2 hours of computer use, take a 15-minute break. Increase the size of the text on your computer or digital device. Keep your screen between 20 and 28 inches from your eyes and remember to blink frequently.
The majority of symptoms linked with CVS are temporary and do not cause long-term damage. After you discontinue using the digital screen for some time or start treating your eye strain, the symptoms normally fade or disappear.