Protect Your Eyes from Digital Strain: Understanding Computer Vision Syndrome
Computer Vision Syndrome (CVS) is a condition that results from prolonged use of digital screens like computers, smartphones, or tablets. Some of the computer vision syndrome symptoms include eye strain, headaches, dry eyes, blurred vision, and neck and shoulder pain. The condition is caused by prolonged focusing on digital screens, poor lighting conditions, incorrect viewing distances, glare, and poor posture. Ayurveda can help treat Computer Vision Syndrome by offering a holistic approach to relieve symptoms. Ayurvedic Treatment for computer vision syndrome can include herbal eye drops, eye exercises, and lifestyle changes like reducing screen time and incorporating a balanced diet. All these can provide effective relief for digital eye strain.
Get Computer Vision Syndrome Treated
Symptoms of Computer Vision Syndrome
Data & Statistics For Computer Vision Syndrome From Research Studies
Computer vision syndrome (CVS) is a widespread problem among computer users. CVS affects 90 per cent of computer users who spend more than three hours per day in front of a computer screen. CVS affects almost 60 million people worldwide, resulting in decreased output at work and a lower quality of life.Ayurvedic treatment for Computer Vision Syndrome is a holistic approach that aims to relieve digital eye strain. This treatment involves use of natural remedies like herbal eye drops, eye exercises, and lifestyle changes as well as incorporating a balanced diet to provide effective relief for the symptoms of CVS.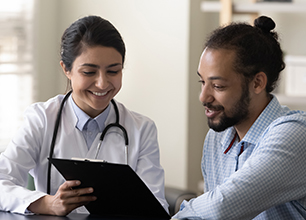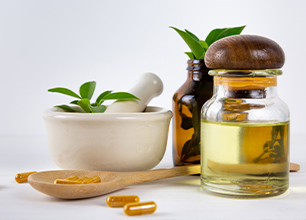 Thousands of patients healed
3 Easy Steps To Start Your Ayurveda Treatment for Computer Vision Syndrome

Fix Your Appointment Online

Consult With The Eye Specialist Assigned To You

Get Treated With The Best Ayurvedic Medicines
Story of Health & Healing
Hear Experiences of Happy Patients at
Dr Basu Eye Hospital
Story Of Immature Patient treated successfully by Ayurveda Watch their story
Khumera begum
Story Of Immature Patient treated successfully by Ayurveda Watch their story
Dr Basu Eye Hospital
Through experience and keen observation of different eye cases, Dr M S Basu studied the effectiveness of herbal treatments. After 9 years of intensive research, Isotine was developed and launched. The flagship invention of Dr. MS Basu shot to instant fame and success. It is the basis of all treatments at our hospital, combined with an array of holistic practices.
As the CEO, and a qualified optometrist, Dr. Mandeep Basu understands the dynamics of eye care in the contemporary lifestyle. He ardently looks after the research and development team and guides them on innovations and product development initiatives.
Frequently Asked Questions