Understanding and Treating Dry Eyes with Ayurveda
Dry eye disease is a prevalent problem that happens when your tears aren't able to keep your eyes moistened enough. Tears may be insufficient for a variety of causes. Dry eyes might occur if you don't make enough tears or if the tears you do produce are of low quality. Dry eye causes infection and injury to the eye's surface. It's unpleasant to have dry eyes, the eyes might itch or sting. Ayurvedic treatment for dry eye aims to balance the doshas and promote overall eye health. Ayurveda suggests a holistic approach to treating dry eye, including lifestyle modifications, and the use of herbal remedies such as triphala and neem. Important dry eyes treatment at home also includes making healthy dietary changes.
Stinging/Burning Sensation
Data & Statistics For Dry Eyes From WHO & Other Research Studies
Dry Eye Syndrome, a condition related to dry eyes, affects up to 70% of the elderly population. Depending on the demographic studied, it affects 5–34 per cent of individuals to some degree. In China, it affects roughly 17% of the population.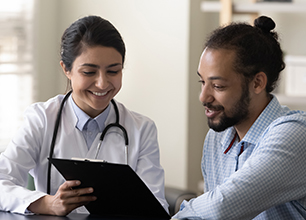 Heal Dry Eyes without surgery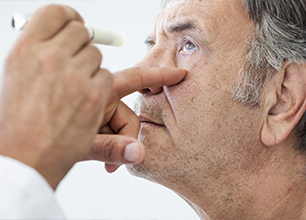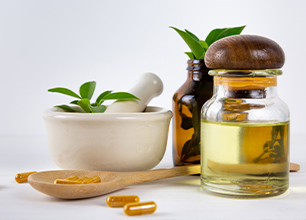 Thousands of patients treated
3 Easy Steps To Start Your Ayurveda Treatment for Dry Eyes

Fix Your Appointment Online

Consult With The Eye Specialist Assigned To You

Get Treated With The Best Ayurvedic Medicines
Story of Health & Healing
Hear Experiences of Happy Patients at
Dr Basu Eye Hospital
Story of Dry Eyes Patient treated successfully by Ayurveda Watch their Story
A listers interview with News X
Through experience and keen observation of different eye cases, Dr M S Basu studied the effectiveness of herbal treatments. After 9 years of intensive research, Isotine was developed and launched. The flagship invention of Dr. MS Basu shot to instant fame and success. It is the basis of all treatments at our hospital, combined with an array of holistic practices.
As the CEO, and a qualified optometrist, Dr. Mandeep Basu understands the dynamics of eye care in the contemporary lifestyle. He ardently looks after the research and development team and guides them on innovations and product development initiatives.
Frequently Asked Questions