Understanding Myopia And Hypermetropia And Their Treatments
Myopia, often known as near-sightedness or short-sightedness, is an eye condition in which light concentrates in front of the retina rather than on it. As a result, faraway items appear hazy, while close objects look normal. Ayurvedic treatment for myopia is safe, effective, and can be used with other treatment methods.
Far-sightedness, also known as hypermetropia, or hyperopia, is an eye condition in which distant elements are readily visible whereas close objects are blurred. Due to inadequate accommodation by the lens, incoming light is focused behind, rather than on, the retina wall, resulting in a blurry image.
Get Hypermetropia & Myopia Treated

Book your appointment
Symptoms of Hypermetropia & Myopia
Blurry Vision while looking at Distant objects
Difficulty seeing while driving a vehicle, especially at night
Headaches Caused by Eyestrain
You Need to Squint to see Clearly
Data & Statistics For Hypermetropia/Myopia From WHO & Other Research Studies
Myopia is the most prevalent eye problem and affects approximately 1.5 billion people (22% of the population). Hypermetropia usually affects young children. By age of 6-9 months approximately, 4-9% of infants are hypermetropic and by age of 12 months, the prevalence is approximately 3.6%. Infants with moderate to high hypermetropia (greater than +3.50D) are up to 13 times more likely to develop strabismus by age of 4 if left uncorrected. Uncorrected myopia is the leading cause of vision impairment.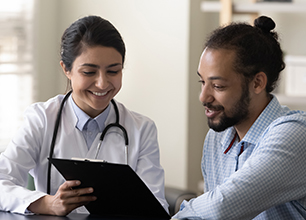 Correct eyesight without surgery
Safe & free from side effects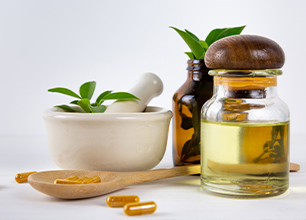 Effective against both Myopia & Hyperopia
3 Easy Steps To Start Your Ayurveda Treatment for Myopia Hypermetropia

Fix Your Appointment Online

Consult With The Eye Specialist Assigned To You

Get Treated With The Best Ayurvedic Medicines
Story of Health & Healing
Hear Experiences of Happy Patients at
Dr Basu Eye Hospital
Story Of Myopia / Hypermetropia Patient treated successfully by Ayurveda
Story of Myopia / Hypermetropia Patient treated successfully by Ayurveda.
Through experience and keen observation of different eye cases, Dr M S Basu studied the effectiveness of herbal treatments. After 9 years of intensive research, Isotine was developed and launched. The flagship invention of Dr. MS Basu shot to instant fame and success. It is the basis of all treatments at our hospital, combined with an array of holistic practices.
As the CEO, and a qualified optometrist, Dr. Mandeep Basu understands the dynamics of eye care in the contemporary lifestyle. He ardently looks after the research and development team and guides them on innovations and product development initiatives.
Frequently Asked Questions