Your Comprehensive Guide to Hypertensive Retinopathy
Hypertensive retinopathy is a medical condition characterized by damage to the blood vessels in the retina due to high blood pressure. Prolonged and uncontrolled hypertension can lead to changes in the retina's small blood vessels, causing them to narrow, leak, or become blocked. This can impair blood flow to the retina and cause Hypertensive Retinopathy. There are a lot of treatment methods available for hypertensive retinopathy in Ayurveda. Regular eye examinations are essential for early detection and management of hypertensive retinopathy to prevent further damage to the retina and preserve vision. In addition, controlling blood pressure through lifestyle modifications and Ayurvedic medications is crucial in managing this condition.
Get Hypertensive Retinopathy Book your

Appointment
Symptoms of Hypertensive Retinopathy
Data & Statistics For hypertensive retinopathy treatment From Research Studies
Hypertensive retinopathy has a higher prevalence in individuals of African, American and Chinese descent. Furthermore, the incidence of high blood pressure tends to increase with age. Men are more commonly affected than women in age groups below 45 years old, while women are more affected in age groups above 65 years old. Hypertensive retinopathy treatment in Ayurveda involves various herbs, therapies and lifestyle changes, that makes it easier to manage the symptoms as well as provide overall improvement in eye health.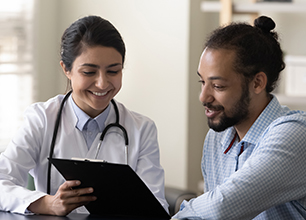 Correct Hypertensive Retinopathy without surgery
Safe & advanced technology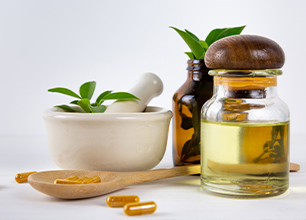 Proven results against Hypertensive Retinopathy
3 Easy Steps To Start Your Ayurveda Treatment for Hypertensive Retinopathy.

Fix Your Appointment Online

Consult With The Eye Specialist Assigned To You

Get Treated With The Best Ayurvedic Medicines
Story of Health & Healing
Hear Experiences of Happy Patients at
Dr Basu Eye Hospital
Ayurvedic treatment of every eye problem at Dr Basu Eye Hospital
Best Ayurvedic Eye Hospital in Delhi India
Through experience and keen observation of different eye cases, Dr M S Basu studied the effectiveness of herbal treatments. After 9 years of intensive research, Isotine was developed and launched. The flagship invention of Dr. MS Basu shot to instant fame and success. It is the basis of all treatments at our hospital, combined with an array of holistic practices.
As the CEO, and a qualified optometrist, Dr. Mandeep Basu understands the dynamics of eye care in the contemporary lifestyle. He ardently looks after the research and development team and guides them on innovations and product development initiatives.
Frequently Asked Questions