Optic Atrophy: Understanding the condition that affects your vision
Optic atrophy is characterized by the degeneration of retinal ganglion cell axons, leading to a pale optic nerve on fundoscopy. This condition can result from various factors causing damage to the optic nerve, from the retina to the lateral geniculate, and is considered an end stage of the process. Ayurvedic optic nerve atrophy treatment focuses on rejuvenating the damaged optic nerve and improving overall eye health through natural remedies, herbs, and lifestyle changes. Experience the power of Ayurveda to restore your vision and enhance your quality of life.
Get Optic Nerve Atrophy Treated Book your

Appointment
Symptoms Of Optic Nerve Atrophy
Reduced peripheral vision
Colour vision difficulties
Decreased sharpness of vision
Data & Statistics For optic atrophy treatment From Research Studies
According to the World Health Organization (WHO), optic atrophy is a leading cause of irreversible vision loss. The condition affects people of all ages and can result from various factors such as trauma, infection, genetic disorders, or neurological diseases. A research paper named the Journal of Ayurveda and Integrative Medicine found a combination of Ayurvedic treatment modalities, including Nasya (nasal therapy), Netra Tarpana (eye therapy), and internal herbal medicines, showed improvement in visual acuity and visual field defects in patients with optic atrophy. Optic nerve atrophy ayurvedic treatment is a promising approach to improving visual function and overall eye health for those with the condition.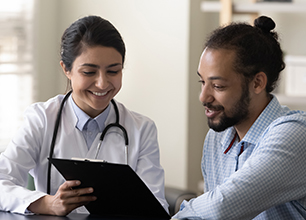 Correct optic atrophy without surgery
Safe & advanced technology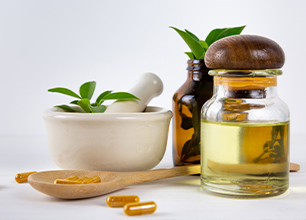 Proven results against optic atrophy
3 Easy Steps To Start Your Ayurvedic Treatment For Optic Nerve Atrophy

Fix Your Appointment Online

Consult With The Eye Specialist Assigned To You

Get Treated With The Best Ayurvedic Medicines
Story of Health & Healing
Hear Experiences of Happy Patients at
Dr Basu Eye Hospital
Story Of Colour Blindness Patient treated successfully by Ayurveda Watch their story.
Story Of Colour Blindness Patient treated successfully by Ayurveda Watch their story
Through experience and keen observation of different eye cases, Dr M S Basu studied the effectiveness of herbal treatments. After 9 years of intensive research, Isotine was developed and launched. The flagship invention of Dr. MS Basu shot to instant fame and success. It is the basis of all treatments at our hospital, combined with an array of holistic practices.
As the CEO, and a qualified optometrist, Dr. Mandeep Basu understands the dynamics of eye care in the contemporary lifestyle. He ardently looks after the research and development team and guides them on innovations and product development initiatives.
Frequently Asked Questions