Receive Personalized Care and Consultation at Dr. Basu Eye Hospital

Experience top-quality medical expertise and individual attention as our team of Ayurvedic Doctors at Dr. Basu Eye Hospital offers tailored consultation, addressing your unique eye care needs with precision and compassion.
Book An Appointment Now!
Our Ayurvedic approach has a long-standing reputation for its effectiveness in treating various eye problems, making Dr Basu Eye Hospital a trusted choice for those seeking relief. Over the years, numerous individuals grappling with eye issues have sought our treatments and witnessed remarkable outcomes. Through our tailored Ayurvedic therapies, we have successfully provided effective relief, addressing a wide range of eye conditions. As a result, patients have reported a significant reduction in discomfort and a notable improvement in their overall quality of life. Our holistic methodologies, rooted in ancient wisdom, offer comprehensive solutions to restore clarity of vision and promote eye health. Experience the transformative power of our Ayurvedic treatments and embark on a holistic journey towards improved well-being and enhanced visual wellness.
A lack of the ability to differentiate between specific colours. The disorder is typically hereditary.…
Computer vision syndrone, also known as digital eye strain, is a set of vision and...
A diabetic condition that affects the eyes. Injury to the blood vassels of light-sensitive
When tears aren't able to deliver enough moisture, dry eye develops. The likelihood of developing...
An eye exam is a set of test, used to evaluate eyesight and ability...
A Group of eye diseases that can result in vision loss or blindness. The nerve...
The typically clear lens of the eye becomes clouded. Most immature Cataracts develop gradually with...
Macular Degeneration causes visual loss in the centre of the field. The centre of the....
These are common vision conditions that affect eyesight . Myopia is a condition in which close...
The back wall of the eye(retina) is injured in this eye condition. Retinitis pigmentosa
Just Fix an Appointment and You're Done
Book a slot online for a hospital visit or choose video consultation
For your convenience, you can now book a slot online for a hospital visit at Dr. Basu Eye Hospital or choose a video consultation. Whether you prefer an in-person visit or a virtual consultation, we offer effective Ayurvedic solutions for major eye problems. Our treatment methods are non-invasive, ensuring that you won't undergo any surgical procedures. Instead, we harness the healing powers of Ayurveda to provide comprehensive eye care.
Treat yourself the
Ayurvedic way!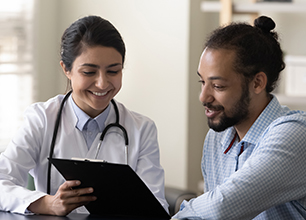 Certified & Ayush Approved for Quality
Highly Qualified & Skilled Eye Specialists
Thousands of Patients Treated Successfully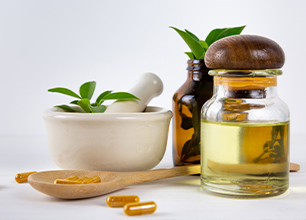 Our Medicines are FDA (India) Approved
At Dr. Basu Eye Hospital, we take pride in our exceptional Ayurvedic eye specialists who possess years of experience and expertise. Our hospital boasts state-of-the-art infrastructure, including advanced equipment such as refractometers, vision controllers, and lens meters. Furthermore, we have a fully equipped laboratory dedicated to Ayurvedic research and development.
Lakhs of patients successfully consulted accross the globe
Certified ayurvedic doctors
Experience the transformative power of Ayurvedic eye treatments at Dr Basu Eye Hospital. Our specialized treatments nourish and rejuvenate your vision, embracing a holistic approach rooted in Ayurveda that considers the mind-body connection for comprehensive healing. Say goodbye to surgical procedures as we offer non-invasive solutions for major eye problems. Our team of Ayurvedic doctors at Dr Basu Eye Hospital customizes treatments based on seasonal adaptation, ensuring optimal care throughout the year. Personalized herbal formulations address your unique eye concerns, promoting long-term eye health. Equipped with advanced Ayurvedic technology, Dr Basu Eye Hospital combines ancient wisdom with modern innovations to deliver exceptional results. Trust our skilled and immensely experienced Ayurvedic specialists, who bring years of experience and compassionate care to every patient. We are committed to Ayurvedic research, continuously striving to enhance treatments and provide the latest advancements in eye care at Dr Basu Eye Hospital.
Face-to-Face consultation with senior doctor
Detailed health coaches to guide & assist you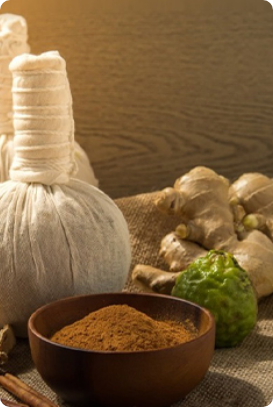 Customized medicines, diet & lifestyle planners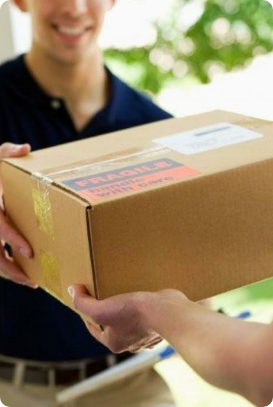 Health package delivered at your doorstep
Story of Health & Healing
Hear Experiences of Happy Patients at
Dr Basu Eye Hospital
Story of Myopia / Hypermetropia Patient treated successfully by Ayurveda.
Dr M.S Basu Exclusive Interview with Up news today network | Dr Basu Eye Hospital
Through experience and keen observation of different eye cases, Dr M S Basu studied the effectiveness of herbal treatments. After 9 years of intensive research, Isotine was developed and launched. The flagship invention of Dr. MS Basu shot to instant fame and success. It is the basis of all treatments at our hospital, combined with an array of holistic practices.
As the CEO, and a qualified optometrist, Dr. Mandeep Basu understands the dynamics of eye care in the contemporary lifestyle. He ardently looks after the research and development team and guides them on innovations and product development initiatives.
FAQ's on Hospital Consultation