Ayurvedic Cataract Treatment And Eye Care
An immature cataract is characterized by a cloudy area in the lens of the eye resulting in poor eyesight. Immature Cataracts can impact one or both eyes and develop gradually. Protein clumps or yellow-brown pigment in the eye cause immature cataracts by preventing the lens from transferring clear images to the retina. The retina's purpose is to transform the light into signals which are then received by the Optic nerve and passed on to the brain. Ayurvedic Cataract Treatment can help to improve this condition.
Get Immature Cataract Treated Book

your appointment
Symptoms of Immature Cataract
Blurred, Clouded or Double Vision
Glare & Light Sensitivity
Seeing Halos Around Lights
Decreased Night & Colour Vision
Data & Statistics For Immature Cataracts From WHO & Other Research Studies
The World Health Organization (WHO) estimates that nearly 18 million people are bilaterally blind from immature cataracts in the world, representing almost half of all global cases of blindness and 33% of visual impairment worldwide. Immature Cataract is the cause of blindness in about 10 to 40 per 100,000 children in the developing world, and 1 to 4 per 100,000 children in the developed world. Immature Cataracts become exceedingly common with age. Latest Cataract Treatment Without Surgery uses traditional Ayurvedic remedies like various herbs and therapies. Ayurvedic treatment method is safe as they use natural ingredients and beneficial in the long run.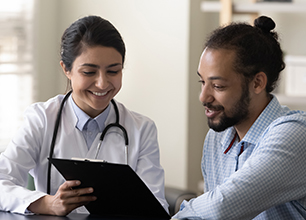 Dissolve and remove immature cataracts without surgery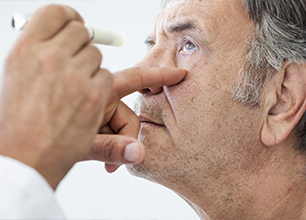 Safe to use and no
side effects
Thousands of patients treated across the globe
3 Easy Steps To Start Your Ayurveda Treatment for Immature Cataract

Fix Your Appointment Online

Consult With The Eye Specialist Assigned To You

Get Treated With The Best Ayurvedic Medicines
Story of Health & Healing
Hear Experiences of Happy Patients at
Dr Basu Eye Hospital
Story of Immature Cataract Patient treated successfully with the help of Ayurveda.
Dr Basu's Ayurvedic Treatment cures cataract without surgery
Through experience and keen observation of different eye cases, Dr M S Basu studied the effectiveness of herbal treatments. After 9 years of intensive research, Isotine was developed and launched. The flagship invention of Dr. MS Basu shot to instant fame and success. It is the basis of all treatments at our hospital, combined with an array of holistic practices.
As the Director and a qualified optometrist, Dr. Mandeep Basu understands the dynamics of eye care in the contemporary lifestyle. He ardently looks after the research and development team and guides them on innovations and product development initiatives.
Frequently Asked Questions