See Beyond the Spots: Understanding Eye Floaters
Eye floaters are tiny spots, specks, or cobweb-like shapes that seem to float across your field of vision. They are usually harmless and occur when the vitreous, the gel-like substance in the eye, deteriorates and small clumps or strands form, casting shadows on the retina. Some of the commonly used eye floaters treatment in Ayurveda in India include herbal eye drops, Panchakarma detoxification therapy, Nasya therapy, and specific dietary recommendations to balance the doshas.
Get Eye Floaters Treated Book your

appointment
Data & Statistics For Eye floaters From Research Studies
Eye floaters are a common phenomenon that affects people of all ages. According to a study published in the American Journal of Ophthalmology, the prevalence of eye floaters was found to be 66.5% in the study population. The prevalence was found to increase with age, with the highest prevalence found in those aged 65 years and above. Another study published in the British Journal of Ophthalmology found that the incidence of floaters was higher in women compared to men. The study also found that the incidence of floaters increased with age and was more common in those with myopia (nearsightedness). A study published in the Journal of Ayurveda and Integrative Medicine reported that a combination of Ayurvedic treatments, including Panchakarma detoxification therapy, herbal eye drops, and eye floaters treatment at home include dietary modifications, showed promising results in reducing eye floaters in a small sample of patients.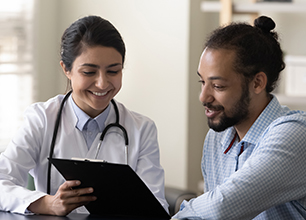 Correct Eye Floaters without surgery
Safe & advanced technology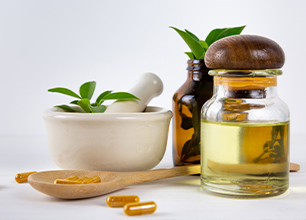 Proven results against Eye Floaters
Easy Steps To Start Your Ayurveda Treatment Eye Floaters

Fix Your Appointment Online

Consult With The Eye Specialist Assigned To You

Get Treated With The Best Ayurvedic Medicines
Story of Health & Healing
Hear Experiences of Happy Patients at
Dr Basu Eye Hospital
Story Of Eye Floaters Patient treated successfully by Ayurveda Watch their story.
A listers interview with News X
Through experience and keen observation of different eye cases, Dr M S Basu studied the effectiveness of herbal treatments. After 9 years of intensive research, Isotine was developed and launched. The flagship invention of Dr. MS Basu shot to instant fame and success. It is the basis of all treatments at our hospital, combined with an array of holistic practices.
As the CEO, and a qualified optometrist, Dr. Mandeep Basu understands the dynamics of eye care in the contemporary lifestyle. He ardently looks after the research and development team and guides them on innovations and product development initiatives.
Frequently Asked Questions