Understanding Keratoconus: Causes and Ayurvedic Treatments Options
Keratoconus is a condition where the cornea undergoes a progressive thinning, leading to a conical shape. This alteration in shape causes visual disturbances as light rays cannot focus correctly on the retina. Seeking the best Ayurvedic treatment and budget-friendly keratoconus treatment cost in India at Dr Basu hospital may provide permanent relief. With the guidance of experts, they offer the best Keratoconus Treatment in India using Ayurvedic methods.
Get keratoconus Treated Book your

appointment
Blurred or distorted vision
Frequent changes in glasses prescription
Data & Statistics For Keratoconus treatment From Research Studies
According to the World Health Organization (WHO), Keratoconus affects approximately 1 in 2,000 people worldwide, with varying degrees of severity. The condition usually begins during adolescence and progresses slowly for 10 to 20 years, with significant changes in vision occurring during this time. Ayurvedic research studies have shown promising results for treating Keratoconus. For example, ayurvedic eye drops containing Triphala improved visual acuity in patients with the condition, according to a study in the International Journal of Ayurveda Research. Another study in the Journal of Ayurveda and Integrative Medicine found keratoconus treatment in Ayurveda, such as Nasya and Tarpana, improved visual acuity and reduced symptoms. These findings suggest Ayurvedic treatment is a viable option for managing Keratoconus, but more research is needed to fully evaluate their safety and efficacy.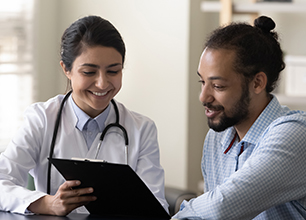 Correct Colour Blindness without surgery
Safe & advanced technology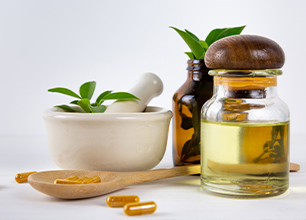 Proven results against Colour Blindness
Easy Steps To Start Your Ayurveda Treatment Keratoconus Treatment

Fix Your Appointment Online

Consult With The Eye Specialist Assigned To You

Get Treated With The Best Ayurvedic Medicines
Story of Health & Healing
Hear Experiences of Happy Patients at
Dr Basu Eye Hospital
Story Of Eye treatment Patient treated successfully by Ayurveda Watch their story.
Story Of Colour Blindness Patient treated successfully by Ayurveda Watch their story
Through experience and keen observation of different eye cases, Dr M S Basu studied the effectiveness of herbal treatments. After 9 years of intensive research, Isotine was developed and launched. The flagship invention of Dr. MS Basu shot to instant fame and success. It is the basis of all treatments at our hospital, combined with an array of holistic practices.
As the CEO, and a qualified optometrist, Dr. Mandeep Basu understands the dynamics of eye care in the contemporary lifestyle. He ardently looks after the research and development team and guides them on innovations and product development initiatives.
Frequently Asked Questions