Comprehensive guide to managing Astigmatism
Astigmatism is a common refractive error in the eye that causes blurred or distorted vision. It occurs when the cornea (the eye's clear front surface) or the lens inside the eye has an irregular shape, affecting how light enters the eye and is focused on the retina, resulting in a blurry image. Astigmatism can occur alone or with other refractive errors, such as nearsightedness or farsightedness.Astigmatism treatment in Ayurveda involves a holistic approach that includes personalized diet and lifestyle modifications, herbal remedies, eye exercises, and therapies to improve eye health and relieve symptoms. With its focus on natural healing and prevention, Ayurveda can help manage astigmatism and improve overall eye health.
Get Astigmatism Treated Book your

Appointment
Blurred vision at all distances
Eye strain or discomfort, especially after prolonged reading or computer use
Headaches, especially after prolonged visual tasks.
Data & Statistics For astigmatism treatment From Research Studies
According to the World Health Organization, astigmatism is a common refractive error affecting up to 60% of the population. A study published in the Journal of Ayurveda and Integrative Medicine found that Ayurvedic therapies such as Netra Tarpana (eye rejuvenation therapy) and herbal eye drops were effective in improving visual acuity and reducing astigmatism. Another study in the International Journal of Research in Ayurveda and Pharmacy reported that Ayurvedic treatments such as Nasya (nasal drops) and eye exercises helped to relieve symptoms of astigmatism and improve overall eye health. Ayurveda eye hospital with the best and experienced doctors can help to manage the symptoms with different herbs, therapies and remedies.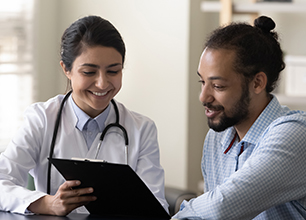 Correct Colour Blindness without surgery
Safe & advanced technology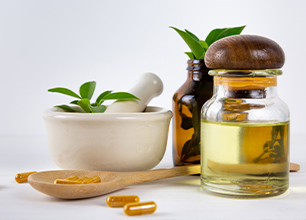 Proven results against Colour Blindness
3 Easy Steps To Start Your Ayurveda Treatment for Astigmatism

Fix Your Appointment Online

Consult With The Eye Specialist Assigned To You

Get Treated With The Best Ayurvedic Medicines
Story of Health & Healing
Hear Experiences of Happy Patients at
Dr Basu Eye Hospital
Story Of Colour Blindness Patient treated successfully by Ayurveda Watch their story.
Story Of Colour Blindness Patient treated successfully by Ayurveda Watch their story
Through experience and keen observation of different eye cases, Dr M S Basu studied the effectiveness of herbal treatments. After 9 years of intensive research, Isotine was developed and launched. The flagship invention of Dr. MS Basu shot to instant fame and success. It is the basis of all treatments at our hospital, combined with an array of holistic practices.
As the CEO, and a qualified optometrist, Dr. Mandeep Basu understands the dynamics of eye care in the contemporary lifestyle. He ardently looks after the research and development team and guides them on innovations and product development initiatives.
Frequently Asked Questions