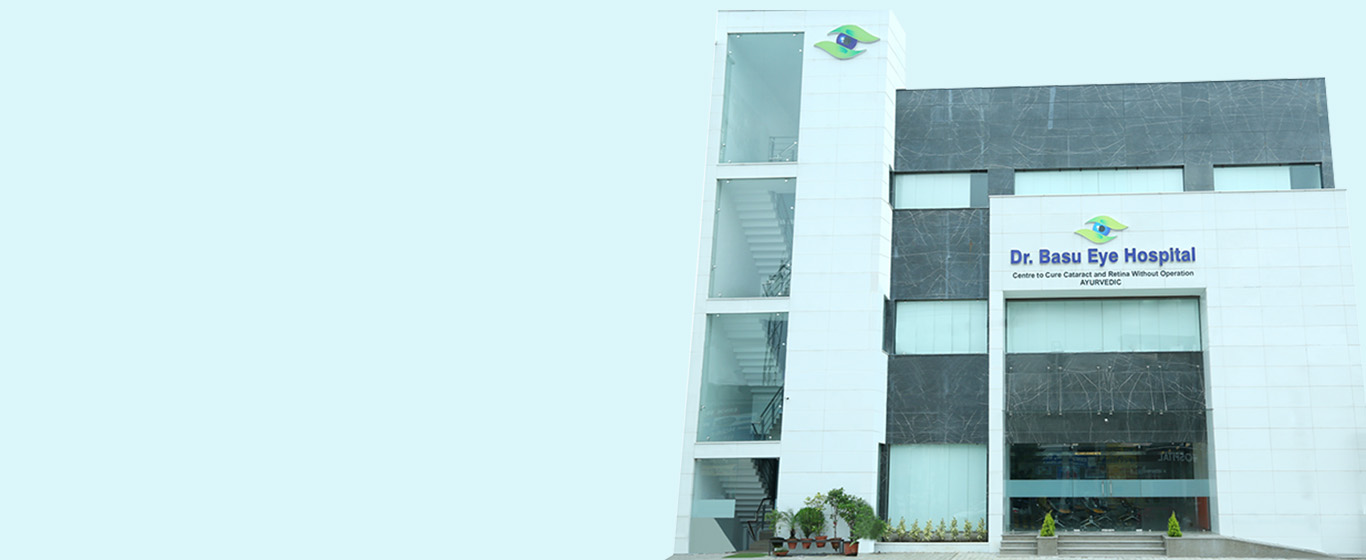 Dr. Basu Eye Hospital has always stood as a pillar of unwavering dedication to surgery-free eye care for more than four decades. Founded by the visionary Dr. Mahendra Singh Basu 42 years ago, our hospital always had the aim to combat and contribute to the eradication of blindness. With two branches across the country, our hospital has always been  a sanctuary of healing and hope for countless individuals seeking the gentle embrace of eye care. No wonder, it is the best eye hospital in Delhi and Bareilly. This article will throw light on the profound legacy of our hospital, our pioneering founder and the transformative impact that it had on countless Indians.
Treatment of different eye problems
Dr Basu Eye Hospital serves as a specialized eye treatment center dedicated to addressing complex and vision-threatening conditions, such as Retinitis Pigmentosa, Macular Degeneration, Glaucoma, Diabetic Retinopathy, Uveitis, Optic Neuritis, Optic Atrophy, Dry Eye Disease, Corneal Degeneration and Dystrophy, Progressive Myopia, Ptosis, and various other neuro-ophthalmic disorders The doctors of Dr. Basu eye Hospital, the best eye hospital in Delhi, provides every decision on scientific principles and evidence-based practices. We utilize traditional treatment methods and medicine preparations to treat our patients. With our treatment methods and therapies, patients have shown to manage symptoms of various eye problems without the need to undergo surgery.
Our way of holistic treatment
Our doctors are well-equipped with an extensive depth of knowledge and expertise to address all your health-related worries. We ensure that all our patients can have peace of mind, knowing that their requirements are being managed with a combination of proficiency, empathy, and ethical standards.
Our proficient group comprises more than ten experienced & highly qualified doctors and supporting staff, harmoniously integrating traditional principles with contemporary advancements to deliver individualized and highly efficient treatments. Our array of services encompasses diagnostics, personalized treatment strategies, and top-notch facilities.
Every doctor at our hospital staunchly upholds the belief that our ancient science provides us with a holistic framework for a healthy lifestyle. Our treatment methodology encompasses a thorough examination of the patient's medical history, pulse diagnosis, tailored treatment plans, dietary adjustments, and lifestyle recommendations based on individual Prakriti/Dosha.
Our unwavering commitment lies in disseminating knowledge about preventing and managing diseases, and extending our support to as many individuals as possible. We aim to empower people with insights into nature and the benefits of treatment without the need of surgery.
Our Doctor Says:
Dr. Mandeep Basu, Director Of Dr. Basu Eye Hospital, says- "At the outset, numerous patients who arrived at our center had previously explored alternative treatment systems. Our ophthalmology treatment without surgery represented their final recourse. Those patients who experienced positive outcomes became the most compelling advocates for our medical approach."
Conclusion:
Our hospital excels in the precise identification of the underlying causes of ailments, providing highly effective treatments, and crafting personalized lifestyle adjustments. With a compassionate and patient-centric approach, our hospital places a premium on the comprehensive well-being of its patients, addressing both their physical and mental health. Driven by our founder's and doctors' unwavering faith in Indian science, we emphasize the importance of diagnosis according to an individual's prakriti, dosha, and Agni types. Our hospital's dedication lies in guiding our patients toward a state of equilibrium and optimal health, nurturing a sound body and mind.
You Can Also Read For More Posts
Ayurvedic treatment for myopia – Is it effective
Dr Basu Ayurvedic Cataract treatment without surgery
To Know More, Talk to our Consultant. Dial +91-8235808080